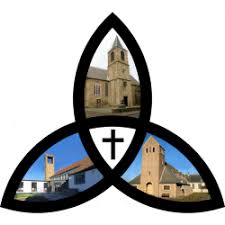 Hot Drink and Soup for Two
Midlothian
Would you like to get out the house for a wee while and enjoy a cuppa and a hot bowl of soup. VOCAL have tickets available to allow a carer and a friend, family member or companion to have a free hot drink and a bowl of soup at The Cornerstone Cafe at Mayfield & Easthoses Church. This is a excellent opportunity to enjoy a relaxing cuppa and visit one of Midlothian's most friendly and welcoming comminity cafes. It's also a great chance to find out what's going on at Mayfield & Easthouses Church and the range of support and services that are available in the local community.
Tickets are available to use on a Wednesday & Thursday, 10am – 12noon, throughout December and January
Maximum one ticket per carer.
Testimonials
"Good to meet up with other carers and share the experience of visiting Edinburgh Castle. Life is sometimes a monotonous routine where we do the same things over and over again-great to have something totally different and stimulating!
The trip to Edinburgh Castle was great for my social well-being and getting out; I really enjoyed the outing and having time to socialize and found the guided tour very informative."
"I look after my mother who has early dementia and was struggling to cope with the changing relationships with my mother and also other siblings.  The break away to Pittenween Cottage in Fife came just at the right time -it was a life saver!

The weather was beautiful, my sister and I went for a walk along the coast; the sun and views were stunning and we also spent an afternoon at the cinema.  The break has really helped to bring my sister and me closer together and I am now trying to make more time for me."
"I care for my son alone who has Asperger's and depression, I often feel isolated and have had some financial difficulties which makes take a break and enjoying hobbies very difficult.
I had a fantastic time at Pitlochry Cottage and found the area very beautiful, it was so quiet and relaxing and I was able to do some reading and walking in the surrounding area.I didn't cook at all and enjoyed the local take away!
I am feeling incredibly positive about all that is going on now and feel able to manage things better, the break came at exactly the right time and I was really able to enjoy my time away."
"I care for my daughter with mental health challenges balancing my caring role for her with working full time which I find difficult and a challenge as I don't often want to leave her alone for long or be too far away in case she needs me.
When the opportunity for a meal and passes to Gala Bingo came up I jumped at the chance, it was something local and not too far away from home. My friend and I had a lovely meal and game of bingo. We didn't win, although I shouted by mistake, but it was a great night –I haven't laughed like that for a long time!"