Donating Breaks
In Scotland there are 788,000 unpaid carers which is 17% of the adult population – 29,000 are under 16 years old contributing £10.8 billion to the Scottish economy. 23% of unpaid carers provide 35+ hours of care per week resulting in many being unable to work or afford the little luxuries, time out and breaks away from the everyday.
Support carers to take a break
VOCAL has helped carers to take a  break or experience such as; overnight stays, spa days, self-catering breaks, transport to and from breaks, caravan holidays, providing equipment for hobbies, theatre tickets, group events, day trips and much more through various grants, funding streams and the generosity of the hospitality, tourism and leisure sector gifting breaks in kind.
There are a number of benefits to our partners including;
Identifying a new income stream and market sector
Marketing, PR and Mystery Shopper opportunities
Certificate of recognition/ partnership
Meet company Corporate Social Responsibility (CSR) goals and objectives
Supporting your local community!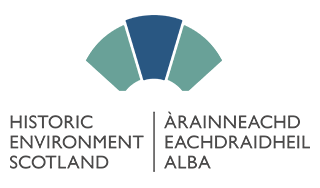 "Historic Environment Scotland support inclusive access to our sites and deliver programmes which use these special places in creative ways to support inclusive access, learning and wellbeing for diverse audiences. We recognise that carers may not have the time, means or opportunity to access our sites and feel that it is important that we work with VOCAL to overcome these barriers. Through working with VOCAL we ensure that Historic Environment Scotland are able to reach those who might otherwise not be able to visit our properties and engage a new audience with our sites. The partnership has been an extremely positive one and one which we are certainly keen to maintain and develop moving forward!"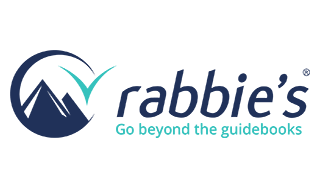 "Rabbie's Tours are always keen to support local charities, be they environmental, health or community focused. Rabbie's mission statement is to 'make the world a better place through travel' and that is ingrained in how we do things. It's great to support those who support others – often they're the people who just get on with things and rarely ask for help. We understand they need help and your cause at VOCAL really touched us at a very human level.
As a team we enjoy being a part of something with great social value and have enjoyed doing our bit to support our local area and people. So the benefit has been in the sense of community and satisfaction of being able to contribute in a small way to those around us."
Testimonials
Good to meet up with other carers and share the experience of visiting Edinburgh Castle. Life is sometimes a monotonous routine where we do the same things over and over again-great to have something totally different and stimulating!
The trip to Edinburgh Castle was great for my social well-being and getting out; I really enjoyed the outing and having time to socialize and found the guided tour very informative.
I look after my mother who has early dementia and was struggling to cope with the changing relationships with my mother and also other siblings.  The break away to Pittenween Cottage in Fife came just at the right time -it was a life saver!

The weather was beautiful, my sister and I went for a walk along the coast; the sun and views were stunning and we also spent an afternoon at the cinema.  The break has really helped to bring my sister and me closer together and I am now trying to make more time for me.
I care for my son alone who has Asperger's and depression, I often feel isolated and have had some financial difficulties which makes take a break and enjoying hobbies very difficult.
I had a fantastic time at Pitlochry Cottage and found the area very beautiful, it was so quiet and relaxing and I was able to do some reading and walking in the surrounding area.I didn't cook at all and enjoyed the local take away!
I am feeling incredibly positive about all that is going on now and feel able to manage things better, the break came at exactly the right time and I was really able to enjoy my time away.
I care for my daughter with mental health challenges balancing my caring role for her with working full time which I find difficult and a challenge as I don't often want to leave her alone for long or be too far away in case she needs me.
When the opportunity for a meal and passes to Gala Bingo came up I jumped at the chance, it was something local and not too far away from home. My friend and I had a lovely meal and game of bingo. We didn't win, although I shouted by mistake, but it was a great night –I haven't laughed like that for a long time!