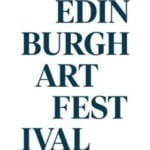 Edinburgh Art Festival – online and around the city
As Edinburgh begins to emerge from lockdown, the Edinburgh Art Festival have invited ten artists from previous festival editions, to mark the dates of what would have been their 2020 festival (30 July – 30 August).
Ruth Ewan; Ellie Harrison; Tam Joseph; Calvin Z Laing; Peter Liversidge; Tamara MacArthur; Rosalind Nashashibi; Rae-Yen Song; Shannon Te Ao; and Hanna Tuulikki.
Combining archival presentations chosen for their resonance in relation to the current context (local and global), alongside specially conceived responses, the selection includes online screenings and live performances, available via the Edinburgh Art Festival from the 30th July as well as a small number of projects appearing in public sites around the city!