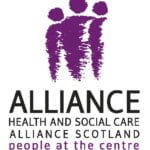 Intelligent Kindness Session
The NES General Practice Nurse Team ALLIANCE Live session on Intelligent Kindness.
Including being kind to yourselves, self-care and supporting each other with Tommy Whitelaw Project Lead at Carer Voices.
The sessions will take place on Wed 8th April at 7pm virtually via Zoom, you can connect via link here.
Once on Zoom connect to the sessions using the details below:
Meeting ID: 575 246 741
Password: 003773
Alternatively, dial in :+44 203 481 5237/ +44 203 481 5240