Royal Society of Edinburgh Unveils Summer events for curious minds!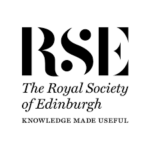 Scotland's National Academy is inviting the public to share in the knowledge of world-renowned thinkers, experts and creatives as part of its popular annual "Curious" series.
After attracting over 2,000 attendees in 2021, The Royal Society of Edinburgh (RSE)'s summer events programme will return for its fourth year between the 1 and 14 August. Following two years of producing Curious for an online audience, this year's programme will be hybrid, with a mix of in-person and online experiences.
From mind travelling to mental health, microsatellites to multilingualism, this year's Curious events will see attendees get to grips with fascinating, diverse, and pertinent aspects of science and the arts.
Famed tartan noir writer Ian Rankin will also feature in this year's programme with an in-person event, giving attendees a glimpse into his 'curious mind'. Rankin, best known as the author of the Inspector Rebus series, will discuss his inspirations, writing processes and life at an event in the Royal Society of Edinburgh.
The programme includes biology expert Professor Maggie Gill FRSE leading a panel discussion on achieving net-zero, Professor Gerard Carruthers FRSE guides a tour around the hidden stories in Greyfriars Kirkyard, while Dr Miranda Anderson will discuss the concept of 'mind-travelling', what happens to our minds when we listen to a story or read a book
Details of events and tickets can be found on the RSE's dedicated Curious website.