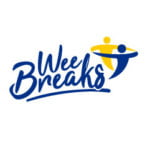 Time off from caring after lockdown
This week most of Scotland moves into the final stages of Phase 2 easing of lockdown the country as a whole is breathing a cautious sigh of relief and preparing to return carefully to the hospitality sector.
After months of staying home, social distancing and, in some cases, shielding, we are all feeling cautious about the easing.  Carers and those they care for will be especially keen to ensure any easing of their own movements and activities is done as safely as possible.
VOCAL has been working with major figures in the Scottish hospitality sector like VisitScotland, Tourism for All and Euan's Guide to  look at how best to support carers and the people they care for in returning safely to regular breaks and time off from caring.
As part of this VOCAL Wee Breaks have put together a short survey.  Results from this will be used by hospitality and tourism providers across Scotland to shape the measures they put in place over the coming weeks, ensuring carers get a voice in how we adapt tourism for the post-COVID world.
Everyone needs to be able to take a break and relax now and then, and to relax properly we need to feel safe.
VOCAL hope you will consider adding your thoughts to this process and help to inform the hospitality and tourism industry to return safely for everyone to enjoy.